Youth Hotel & Youth Hostel in Wagrain
Sports Weeks & Class Trips in Salzburg
Spend an unforgettable week together in the magnificent mountain world of Salzburger Land! At Youth Hotel Saringgut, we offer fully organized summer sports weeks, winter sports weeks, project weeks and holidays in Wagrain. The hotel's modern amenities as well as sports & recreation facilities spanning over 15,000 m² meet (practically) every wish of our younger guests. Chaperones especially appreciate the extensive indoor facilities and praise our all-inclusive full-board.
Thanks to our cooperation with expert sports & activity providers, you have diverse programs and excursions throughout Salzburger Land to choose from. We are especially proud of our top location in the heart of Wagrain. The stop for the ski bus is right outside our Youth Hotel, while you can ski all the way back to our front door. With our own many years of experience in youth tourism, we are delighted to contribute to your successful class trip to Salzburg, Austria. We look forward to seeing you here!
Overview of our Facilities for Sports & Recreation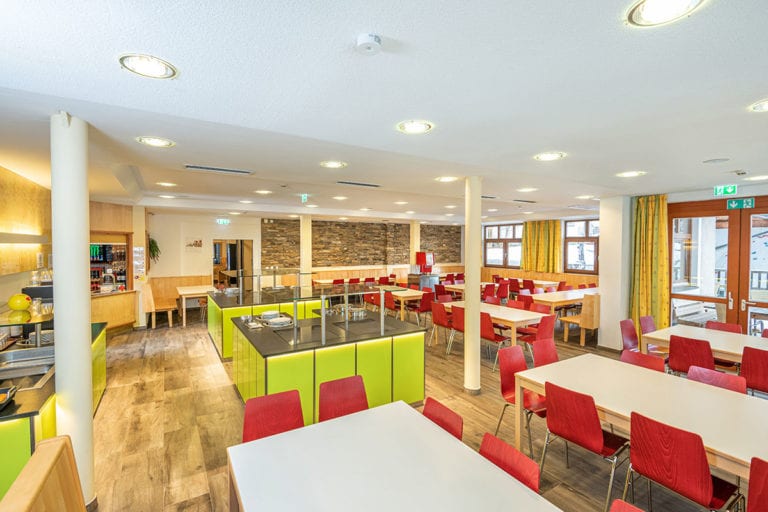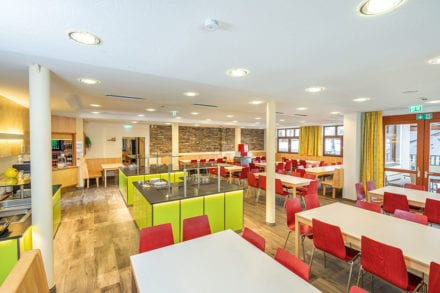 Big dining room & lounge area
Flatscreen TV, all-inclusive juice dispenser, mountain views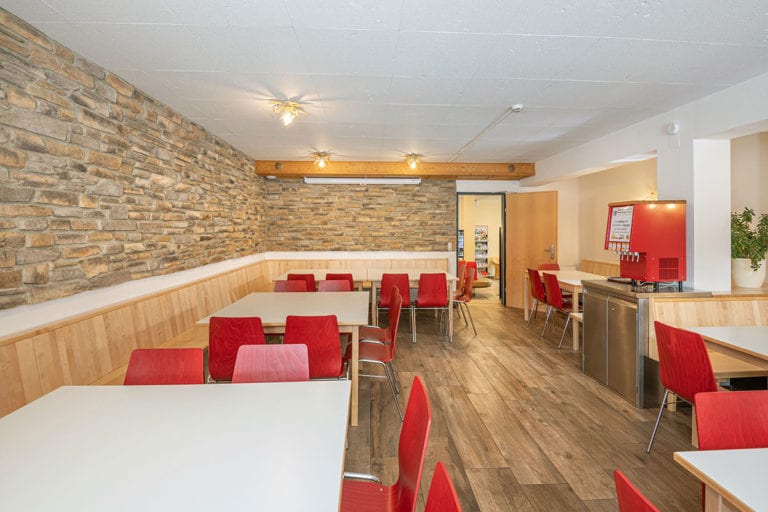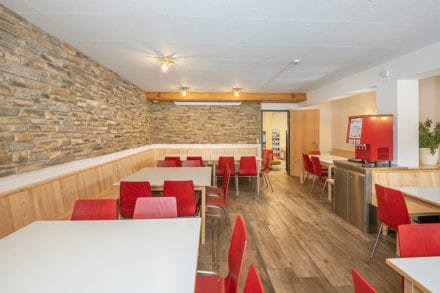 Small dining room and lounge area
Flatscreen TV and all-inclusive juice dispenser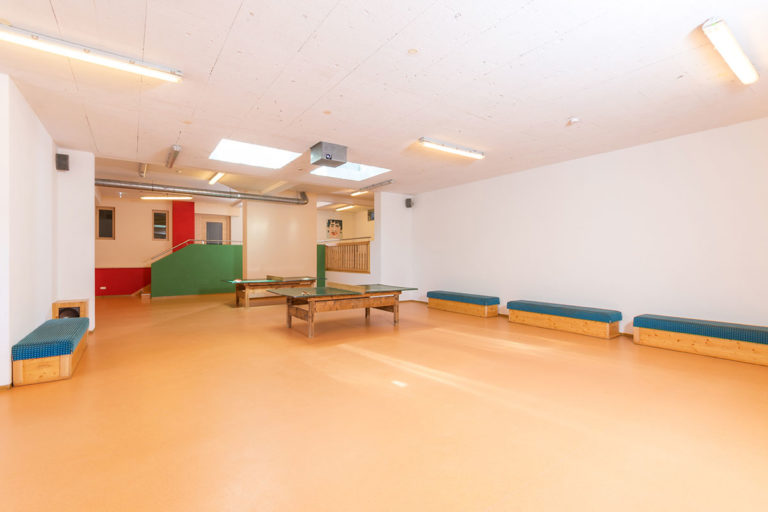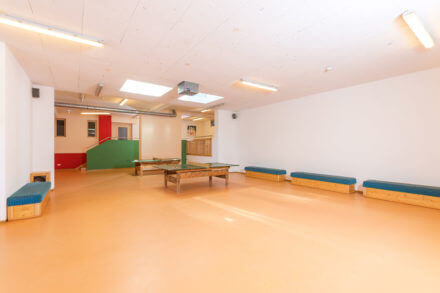 Multi-function hall
Digital projector, sound system, cable TV, PC connection, Blu-Ray and DVD player, karaoke and microphone,…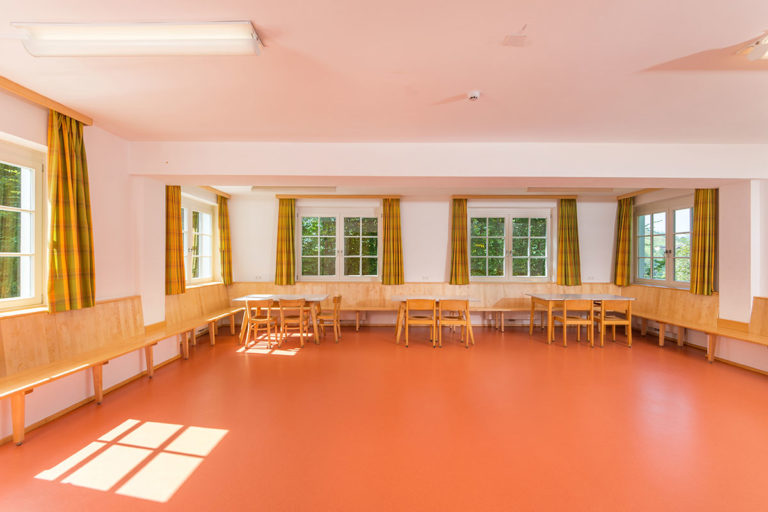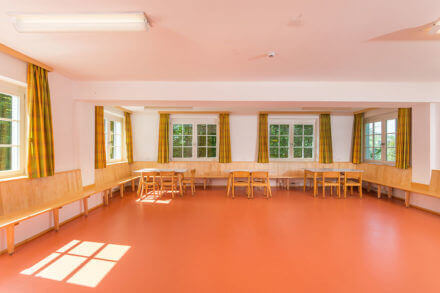 Separate lounge area
Flatscreen TV, Blu-Ray player, DVDs and karaoke, white movie projection wall,…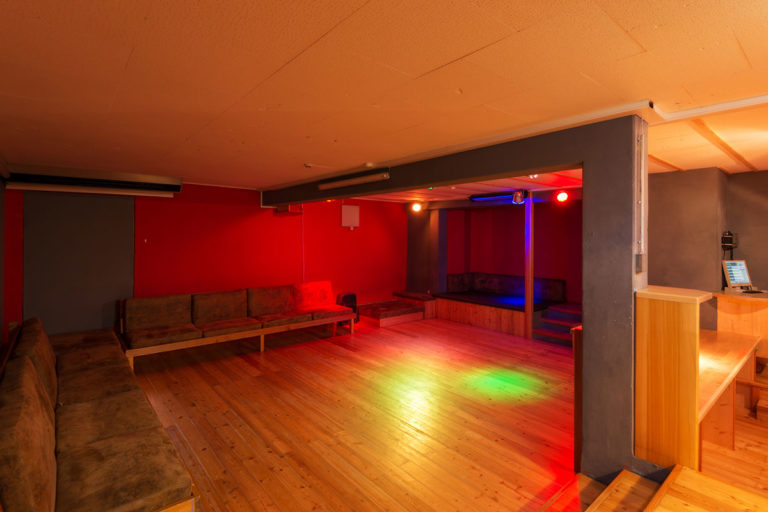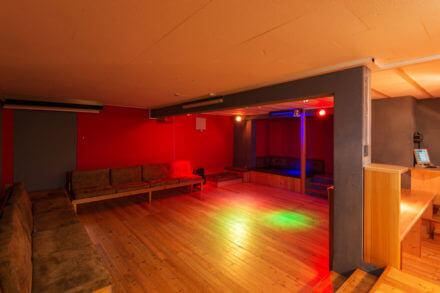 House Disco
Professional music computer, mixer, colorful disco lighting and UV lights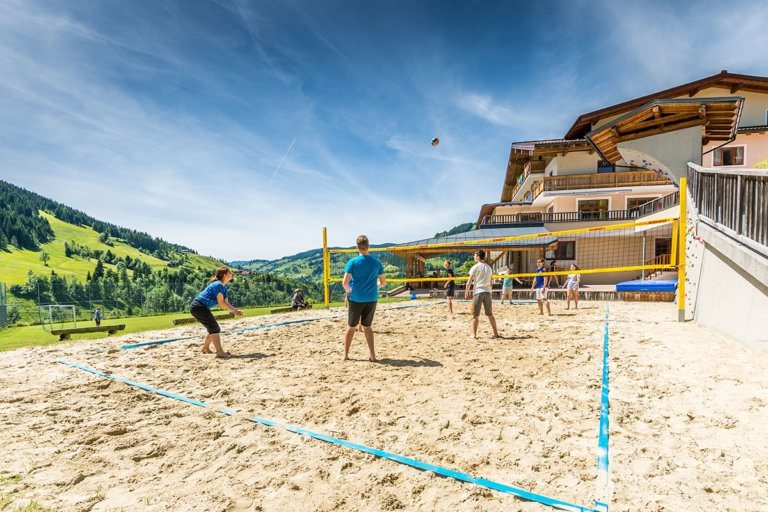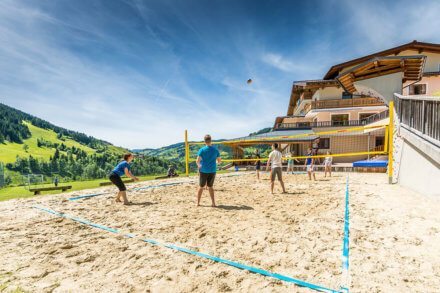 Professional beach-volleyball court
right in front of the house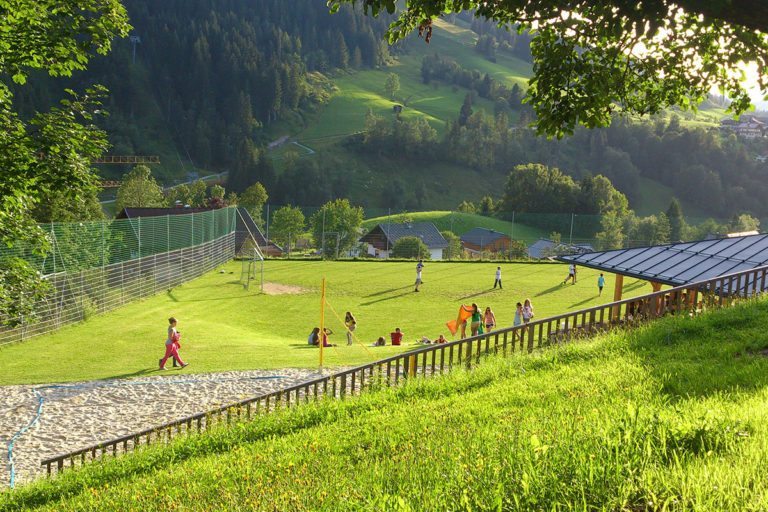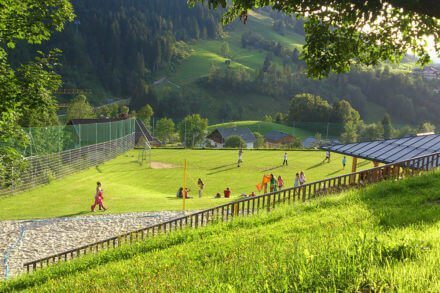 Soccer pitch
right outside our Youth Hotel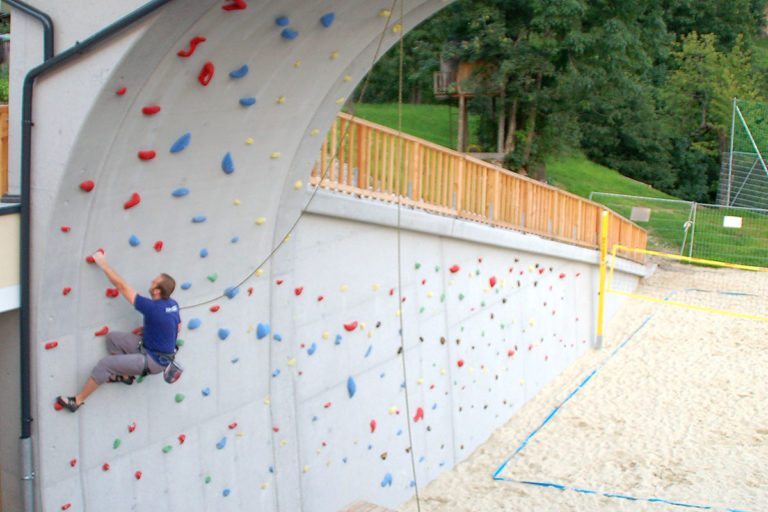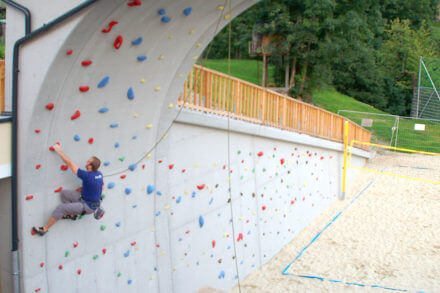 Climbing & bouldering wall
right by the house, bouldering up to 3 meters, soft flooring, climbing with rope, climbing guide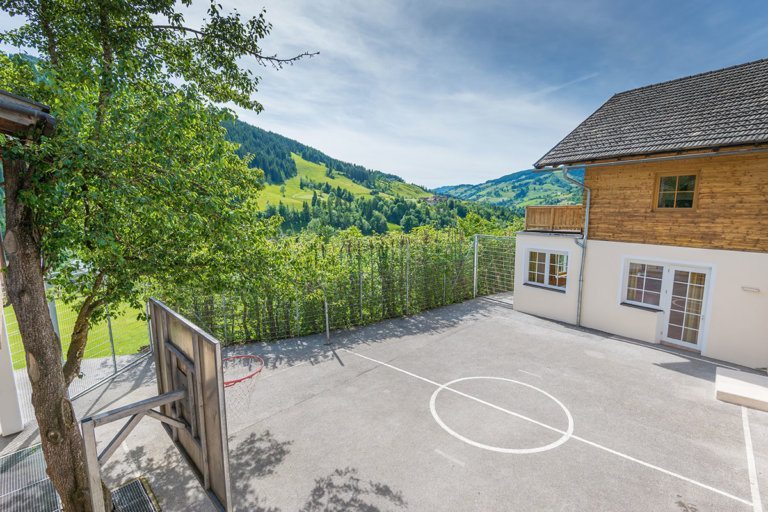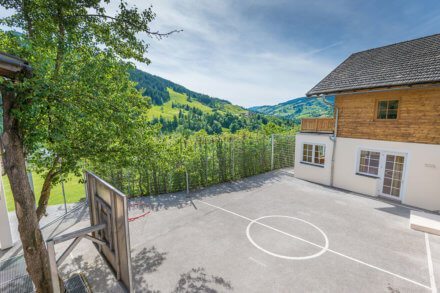 Basketball court
at the Youth Hotel, asphalt streetball court with basket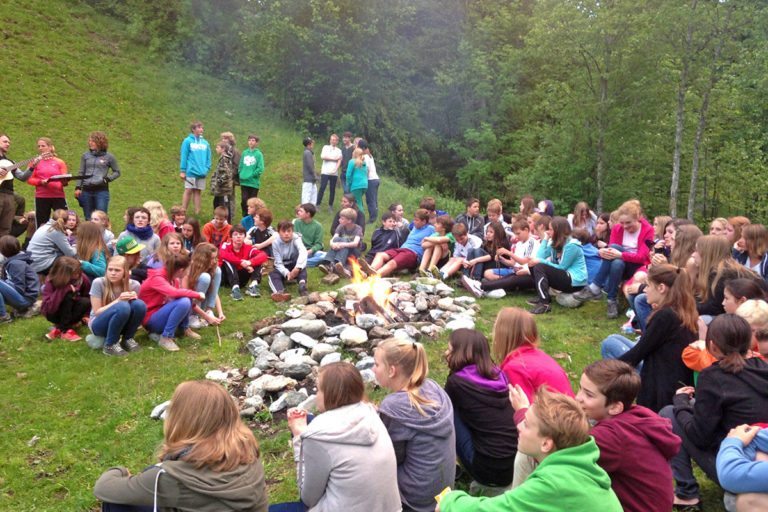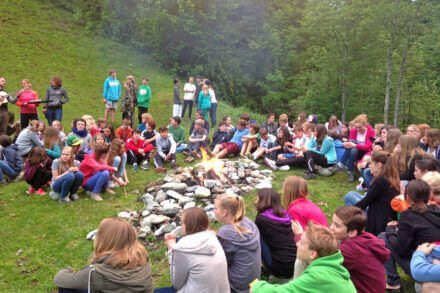 Campfire site
close to the hotel, next to a small, rushing mountain stream
Wasserwelt Wagrain – partner of Youth Hotel Saringgut
For guests of our Youth Hotel in Wagrain, admission to Wasserwelt Wagrain is 1x free of charge.* This adventure pool is easy to reach on foot, only 300 meters away, open for your enjoyment both summer and winter.
*Attention – limited contingent and specified visiting times for school and youth groups.
Fully organized package offers at our Youth Hotel
4 nights
from € 150

01.05. – 23.10.2017

5 nights
€ 149

01.07. – 11.09.2017

6 nights
from € 240

10.12.2016 – 15.04.2017

5 nights
from € 205

10.12.2016 – 15.04.2017

7 nights
from € 208.60

01.07. – 11.09.2017